Last updated: November 11th 2017

Unless you've been living under a rock, I'm sure you've seen it all over the place: coconut oil enriched this, coconut oil miracle that… And I bet it got you wondering –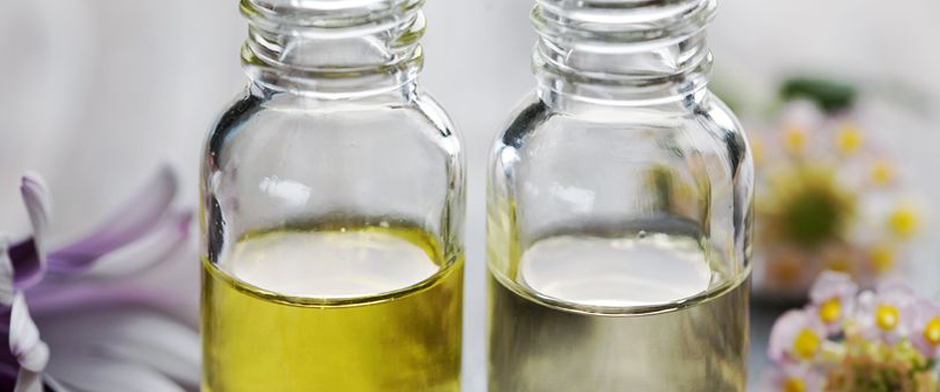 What is Coconut Oil and Why Should I Care?
An edible vegetable oil, coconut oil is made from mature coconut flesh that is ground to a pulp before the oil is extracted from it. Let's take a look at some facts about coconut oil:
Coconut oil and coconut butter are two different things – when used interchangeably in recipes, you will note a difference in texture.
Coconut oil contains more than 90% saturated facts, but it helps lower bad cholesterol, which makes it good for you.
Coconut oil can boost your health in many different ways, as you will learn in this guide. From cooking to diet supplementation, skin care, bath and beauty products, hair care, and weight loss, it has endless uses.
The various types of coconut oil can leave you feeling confused as to which one you should buy for the best results. Do you just grab the cheapest option, or do you have to look further? Let's take a look at the differences and get a better understanding of what the different terms actually mean.
Refined or Unrefined Coconut Oil?
Refined coconut oil has been processed in order to kill bacteria or germs and to remove smells. It does not taste like coconut oil, and is commonly used in cooking and in cosmetics that don't require the distinct coconut fragrance.
While refined oils do contain most of the nutrients of unrefined oils, they aren't quite as potent. Furthermore, refined coconut oil could be partially hydrogenated or fully hydrogenated. These oils contain harmful trans fats that you do not want in your body.
Unless the label clearly states that the oil is unrefined, you can assume that it is refined, and refined oils vary in quality. The label should state the refining process and you should read that carefully before making the purchase.
Ideally, you should stick to organic and raw coconut oil that is also pure or virgin, oils that maintain the integrity of coconut oil. It will have the coconut flavor and scent.
Virgin & Extra-Virgin Coconut Oil?
Some unrefined coconut oils are labeled virgin, and others extra-virgin. However, no standards exist to clearly define the difference between the two. Since extra-virgin oils are generally much more expensive, it is possible that many manufacturers simply use the distinction as a marketing ploy.
Organic coconut oil is the most expensive, but also the best option. It means that no chemicals or pesticides have been used to grow the coconuts or manufacture the oil. This oil won't contain any of the chemicals that contaminate some of the other oils. You also should not notice a difference in the smell, taste and nutritional value, but the important thing is that it is free from pesticides and chemicals.
Fractionated coconut oil has had all the long-chain fatty acids removed, making it the longest-lasting and most stable coconut oil available. Some experts suggest that it may be more beneficial than virgin coconut oil.
In summary:
Avoid hydrogenated coconut oil.
Use organic where possible, but if you can't afford it, choose another option.
Use refined coconut oil for cooking when the taste of coconut is a concern.
Use unrefined coconut oil when cooking meals where the taste of coconut is desired.
Use virgin coconut oil if you want a light, naturally sweet taste.
Use virgin coconut oil for dietary supplementation or health, bath and beauty products.
Where to Buy Coconut Oil
Coconut oil is available at supermarkets, delis, pharmacies and health shops around the world. When buying coconut oil for health purposes, you want to make sure that you buy it from a reputable source.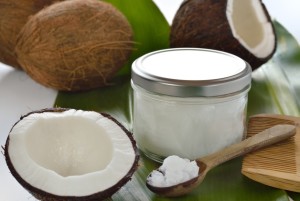 Supermarkets are less concerned about your health than they are about moving product, so be sure to read the labels, do your research and buy the right oil for the right purpose. You are more likely to obtain a good quality virgin coconut oil from a health shop. No matter where you buy your coconut oil, always read the ingredient list on the back of the label (located below the "nutritional facts" box).
Highly Recommend Buying: Nutiva Coconut Oil. It is USDA Certified Organic Extra Virgin Coconut Oil…Cold pressed from fresh coconuts.

Expert Tip: Coconut oil is the perfect natural replacement for WD-40. Use it to unstick zippers, grease gears and door hinges, and oil your guitar strings.
Coconut Oil Health Benefits
Coconut is a potent superfood, as it is the greatest source of lauric acid, a substance that is converted into monolaurin by the body. According to Mercola.com, monolaurin is a monoglyceride that "…can actually destroy lipid-coated viruses such as HIV and herpes, influenza, measles, gram-negative bacteria, and protozoa such as giardia lamblia."
Although it is an oil, it does not produce an insulin spike, and a quick spoonful of coconut oil can produce a quick energy boost. Other health benefits of coconut oil include:
Supporting healthy brain function.
Promoting heart health.
Providing excellent health for the body.
Supporting a strong metabolism.
Curbing the appetite to aid weight loss.
Supporting optimal thyroid
Strengthening your immune system.
Improving and maintaining healthy, youthful skin.
Coconut oil contains potent medicinal properties that can help kill fungi, viruses and bacteria and prevent infections, soothe dry skin, improve the health of your teeth and much, much more.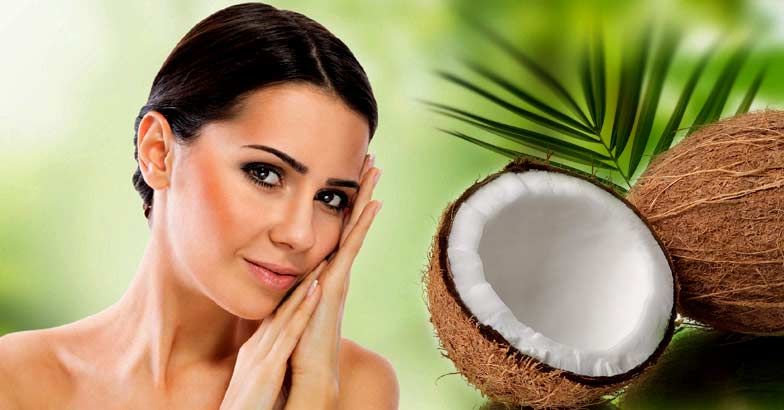 Expert Tip: Coconut oil is great for your pets too! Give them a daily health boost by adding a tablespoon ful of coconut oil to their water, or drizzle it over their food.

Coconut Oil Uses
Coconut oil can be used wherever any other oil is used, and so much more. However, its main uses include:
Health – With obesity being one of the leading causes of disease and death in the US, more people are seeking natural ways to stay healthy. Since coconut oil is a healthy fat, it can be used as a dietary supplement for promoting health and losing weight.
Moisturization – Not only healthy when taken internally, coconut oil is also good for external use. It can be used as a body lotion, or for massaging.
Cooking – While most vegetable oils turn rancid when heated, and lead to bad cholesterol, coconut oil resists mild heat damage without turning rancid.
In this guide, we are going to examine:
Coconut Oil For Skin / Acne
Coconut Oil Pulling
Coconut Oil for Hair Care
Coconut Oil for Weight loss
Coconut Oil for Candida
Expert Tip: Coconut oil is even good for your furniture. Dab your polishing cloth lightly in coconut oil and use that to polish your furniture.
Coconut Oil For Skin / Acne
Coconut oil contains vitamin E, Lauric Acid and Capric acid. It is also a natural anti-inflammatory agent that penetrates the skin deeply, immediately reducing inflammation from existing acne. It also heals open acne wounds and curbs the chances of developing more acne by improving the hormonal balances. Probably the most beneficial of all, coconut oil increases the rate of cellular skin repair and healing.
How To: Use coconut oil as a cleanser or a lotion in your daily skincare regime.
Coconut Oil Pulling
A primitive method of oral care has taken the world by storm – oil pulling. It is an effective method for whitening your teeth, freshening your breath and generally improving your oral health. Some unofficial sources have claimed that it helped to build up their dentines and covering up minor cavities.
How To: Basically, you place a tablespoon of the oil in your mouth and swish it around for 20 minutes without swallowing. When the time is up, spit it out and rinse your mouth with warm salted water. Spitting it out is important, due to the toxins that transfer into the oil.
Coconut Oil for Hair Care
Research has shown that, unlike other oils, coconut oil reduces protein loss in both damaged and undamaged hair, when used both before and after washing. Used before washing, the coconut oil prevents water from penetrating the hair, causing further damage. Fatty acids from the coconut oil will enter the hair shaft, and lock the proteins in.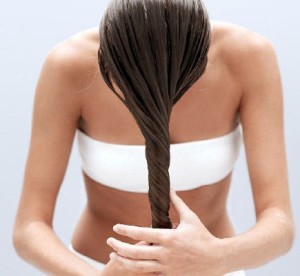 You can also use various recipes to make your own hair coconut oil treatments for:
strengthening your hair
conditioning your hair
treating dandruff
treating oily hair
and treating your scalp
How To: Simply rub a small amount of coconut oil to your hair, and comb it through gently to prevent damage, eliminate tangles and improve hair health, before and or after washing.
Expert Tip: Do you have dry, curly and frizzy hair? Work coconut oil through the strands before you go in the sun on humid days, or before you go swimming. It will leave your hair soft, smooth and frizz free.
Coconut Oil for Weight loss
Through its unique combination of fatty acids, coconut oil offers a powerful effect on the metabolism. A number of clinical studies have found that by merely adding coconut oil to your diet, you can start to lose the bad fats in the abdominal cavity.
Containing mostly Medium Chain Fatty Acids, coconut oil differs vastly from other fats. These MCFAs are sent to the liver, where they are either converted into ketone bodies or used for energy.
Epileptic patients who follow ketogenic diets use coconut oil to increase their carbohydrate consumption while increasing their ketone levels.
To lose weight, you need to create a calorie deficit by eating less and exercising more. Of course, this is a crude oversimplification, but the truth remains.
How To: Take a tablespoon of coconut oil daily, to curb your appetite and gain energy for exercise in order to start losing weight. Replace the unhealthy fats (vegetable oil, canola oil, etc.) in your diet with coconut oil for even better results.
Coconut Oil for Candida
In healthy individuals, the candida albicans fungus often inhabits the digestive system. Usually, it doesn't cause a lot of harm because probiotics (beneficial microorganisms) keep them in check. Unfortunately, poor diet, stress, medications and antibiotics can destroy the helpful bacteria, enabling candida to grow and produce infections.
How To: The coconut diet anti-yeast program prescribes that an individual with yeast overgrowth works up to including up to 3.5 tablespoons of coconut oil into their diet, while also including plenty fermented foods in their diet. At the same time, try to eliminate as many simple carbohydrates such as pasta and white bread, and sugars from your diet as you can.
Cooking with Coconut Oil
Coconut oil is fast becoming the preferred cooking oil of many health enthusiasts, as it is a tasty and healthy replacement for butter and other vegetable oils. Although it contains saturated fat, it is not the same type of saturated fat that is found in meat and butter.
While it contains its fair share of calories, you will only consume very little of it when cooking or as a supplement, while still reaping superb health benefits.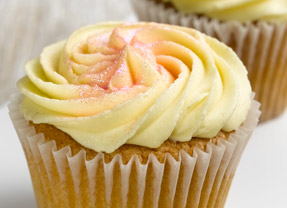 Coconut oil used as a cooking oil is gluten-free and helps lower your LDL cholesterol levels.
Corn oil, safflower oil and soybean oils are full of polyunsaturated fats that are highly reactive. They don't hold up well to high heat, but create free radicals that cause inflammation, as well as cell degeneration and damage. These oils commonly contain genetically modified organisms (GMO's), which are detrimental to your overall health, especially the gut.
Other oils contain trans fats that are even worse as they have been linked to a range of degenerative diseases, cancer, diabetes and heart disease. Both partially and fully hydrogenated oils contain high levels of trans fats due to the way in which they were processed.
How To: Coconut oil can be used in deep frying, baking, sautéing, or seasoning your foods. You could also increase your intake by simply adding coconut oil to a variety of foods to experience the health benefits thereof.
A few creative uses of coconut oil in cooking include:
Pop your popcorn in coconut oil for a deliciously crispy on the outside, soft on the inside result and great taste.
Season baked or mashed potatoes with coconut oil.
Fry or scramble your eggs with coconut oil.
Drizzle roast veggies with coconut oil.
Drizzle coconut oil over rice or pasta.
Add coconut oil to soups, sauces and smoothies.
Mix coconut oil with honey, olive oil and balsamic vinegar for a tasty and healthy salad dressing.
Expert Tip: When making homemade mayo, replace the vegetable oil with coconut oil for a healthier condiment.

Coconut Oil Recipes
Coconut oil is a great substitute for cooking oil and a superb supplement. Use it in all your favorite recipes. Here are some of mine.
Coconut Oil Chocolate Smoothie
This quick-to-prepare chocolate smoothie is vegetarian, vegan, dairy free, sugar free, lactose free, wheat free and gluten free – and delicious!
Ingredients
1 ripe banana
1/2 c blueberries (fresh or frozen)
1/2 c coconut water (or coconut milk)
1 tbsp cacao powder (or cacao nibs)
1 tbsp Nutiva coconut oil
Method: Simply place all ingredients in a blender (I use my Vitamix) until it reaches your preferred consistency.
Coconut Raspberry Scones
Delicious snack for the kids or tea time treat, these scones are healthy too.
Ingredients
2.5 c almond flour
1/2 c golden flaxseed meal
1/2 c shredded unsweetened coconut
1/2 c coconut sugar
1 tbsp baking powder
1/4 tsp salt
2 large organic eggs, beaten lightly
1/3 c Nutiva coconut oil
1 c frozen raspberries
Method
Preheat oven to 325F.
Mix all the dry ingredients together in a large bowl.
Stir in the almond milk, coconut oil, eggs and vanilla extract for a sticky dough.
Stir in the raspberries until it is well distributed.
Place the dough onto a cookie sheet lined with parchment paper, patting it into a rough rectangle. Cut as desired and bake for around 30 minutes, until it is firm to the touch and golden brown.
Coconut Water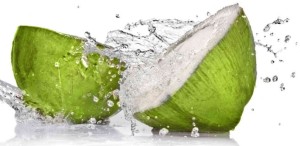 Coconut water is hailed as "Mother Nature's sports drink" as it is rich in nutrients and low in calories, with more potassium than four bananas. It is super-hydrating and full of electrolytes, said to help a number of conditions, including kidney stones, cancer, hangovers and much more.
It tastes great and some athletes swear by it as either a sports drink or as a nutritious water. Some studies have also reported that it causes less fullness, stomach upset and nausea during rehydration than other isotonic drinks.
Experts agree that coconut water is the perfect replenishment for recreational athletes.
After reading this guide, you would see that coconut oil and coconut water are two fantastic super foods to include in your diet. Whether as a supplement or a replacement for other ingredients, it contains many beneficial nutrients to promote your health goals.Do you use coconut oil? I'd love to hear how you use it and what results you have seen.