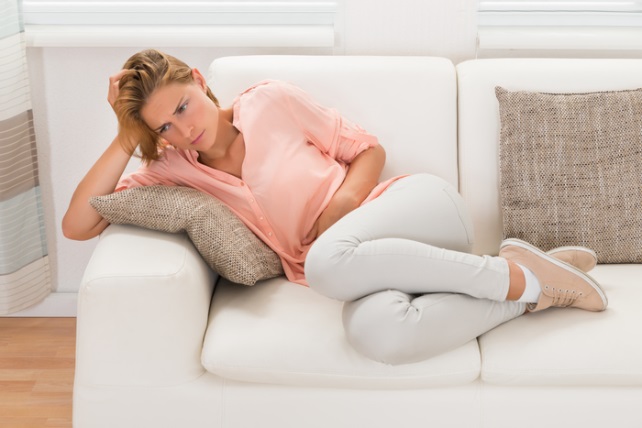 Last updated: August 10th 2017
Baby bumps are cute right?! Unless you appear to be rockin' one, but aren't actually pregnant. (Ugh… So Annoying.) Has a bloating stomach ever made you feel like you're expecting? If so, you're not alone! The bloat is real and it's causing a lot of problems.Bloating, constipation, obesity, mineral deficiencies, skin eruptions, chronic inflammation, diabetes and heart conditions have become the new norm, thanks to the Standard American Diet (S.A.D.).  We put up with the cramps, bloating and discomfort, because we assume that the converse means bidding all our favorite foods adiós.
Relax – I'm NOT going to tell you to stop indulging in the occasional treat, or to spend your days munching rabbit food. Between you and me, I use to think I had several food intolerances. Not to the obvious items like peanuts or soy (which I suggest avoiding both), but to healthy bystanders like tomatoes, potatoes, eggplant, chickpeas, parsnips, bananas, pumpkin seeds… I could go on. How many times have you eaten something and had a bad digestive reaction? Then the next time you eat the same thing, you don't have a reaction. That shows that it's not a certain food allergy, but rather an overreaction from a digestive system in need of some TLC.  Unless you have an actual food allergy (strawberries, peanuts, etc.) you should be able to eat the foods you want, in moderation and supported by gut-health supplements.
We know that we should eat better, and in order to stay profitable, food manufacturers spin the wording on their labels to make us think we're making good decisions. "Healthy" options abound:
Added calcium in orange juice
Iron fortified, sweetened instant cereals
Vitamin "enriched", sugar-coated chewy jellies
Reduced fat desserts sold as yogurt
Energy bars (high sugar and fat content, should really be marked high calorie bars)
Breakfast bars (glorified, sugar-loaded cookies)
Most people may take it at face value, but our stomachs are intelligent enough to spot the difference between real, healthy food and consumer exploitation on food-like products.
Big pharma could not be happier with our S.A.D. diet (and the health problems it creates) if they designed the meal plan themselves. Just take a look inside your medicine cabinet if you don't believe me. Almost every household is stocked with some form of stomach relief, whether it's antacids, proton inhibitors, laxatives, stool softeners… All indicators of a diet that does not support a healthy digestive system!
We take one medication to address a certain problem, but it throws off something else, causing another symptom – creating a vicious cycle. Isn't it time we find a solution that brings relief and improves the overall health of our digestive tracts? What if you could eat meals without feeling sick afterwards?
Three Elements of a Healthy Digestive System
In order to support your digestive system, you need to address three components:
Transit Time
Nutrient Absorption
Creating a Thriving Environment for Bacteria
In the Flat Stomach Program, I'm going to show you how to address these issues and banish the bloat and constipation forever. Once we have worked through the three stages of transition to heal your stomach, I will show you how you can optimize your gut health so that you can still enjoy the foods you love.
Step 1:  Your Food in Transit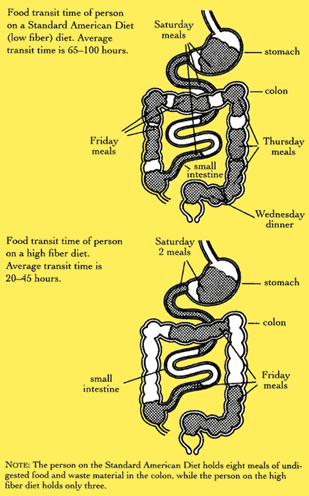 When we talk about transit time, we're referring to the amount of time it takes for your food to move from your lips to the toilet. What you eat (or the lack of what you eat) determines how fast it moves, and it needs to move at just the right speed, or else…
Too Slow Transit = Constipation
Too Fast Transit = Diarrhea
Most people following the S.A.D. diet either experience chronic diarrhea or chronic constipation. When they occasionally experience the opposite to their 'norm', they assume all is well. Their digestive systems eventually work in a lurching and halting routine, rather than smooth, efficient process. My green smoothie recipe will show you how to operate like a clean, mean digesting machine.
Don't assume that just because you're regular, you're not constipated. It's coming out, but how long has it been in there and what toll has it had on your health?
What's a Healthy Bowel Movement?
How much should you poop and what should it look like? Medical journals say that 'normal' is anywhere between three bowel movements a day and three a week. Obviously, our individual diets and constitutions determine our own 'normal'. However, when considering the importance of transition time, at least once a day seems much more reasonable.
Elements of a healthy bowel movement:
Easily eliminated without straining
Requires only a small piece of tissue to clean yourself
Drops right to the bottom of the bowl (does not float)
Leaves you feeling light and energized
Normal bowel movements can range from golden brown to brown in color, and are typically firm, round and fairly large.
On the flip-side, an unhealthy bowel movement is everything a healthy one is not.  It can be…
Watery
Green, pale or black
Sticky
Lumpy
Dried out or pebbly
Ribbon-like
Expert Tip:  If you notice blood in your stool, or if it is tarry, black, or very pale in appearance, please go see a medical professional to rule out serious conditions.
A healthy bowel movement should leave you feeling a sense of relief for a good few hours. If you don't feel a sense of completeness, or if it doesn't last long, you're constipated. Likewise, diarrhea will leave you feeling satisfied for only a short while before you have to run again to the restroom.
How to Optimize Transit Time
Creating just the right balance for optimum transit times, works a charm with the following 3 ingredients: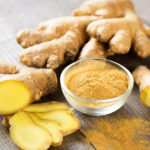 1. Ginger
Ginger is an age-old remedy for numerous ailments, particularly those that affect the stomach. It helps upset tummies and contains potent anti-inflammatory properties, but most importantly – it regulates digestive transit speed, which makes it a great food additive. If you're not a great fan of the spicy herb, you can take it in capsule form, which is available in a standard 550mg. Take it on an empty stomach for best results.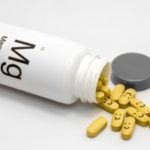 2. Magnesium
Manufacturers continue to add calcium to everything we eat, but fail to pair it appropriately with magnesium. Add to that imbalance, the fact that the S.A.D. diet is inherently lacking in nutrition, and it makes sense that more than 80% of Americans are magnesium deficient.
Furthermore, research has shown that long-term use of proton pump inhibitors (think Nexium, Prilosec, etc.) can cause low magnesium levels. Signs of magnesium deficiency include:
Stiffness on waking in the morning
Muscle cramps in the calves
Magnesium is an essential element for good health, effecting involuntary body movements, stress management, muscle health, mental health, cardiovascular electrical impulses, feminine health, nerve transmission and balancing calcium. When you're consuming too much calcium from your food, it throws off the magnesium balance in your body.
So how does it help your digestive system? Taken at night with food, magnesium will draw water into your colon to soften your morning BM.
Expert Tip:  Choose the most bioavailable magnesium types. Magnesium oxide may improve transit time too significantly, which can result in diarrhea – so don't exceed the recommended daily amount.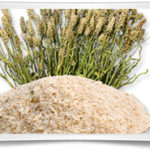 3. Psyllium Seed Husks
Most people don't get their daily 27 g of fiber, and if you're feeling bloated, you may be reluctant to add extra fiber to your diet. (sounds crazy I know!)
If you eat several small meals a day, add psyllium husks to your diet. The bulk will help stimulate peristalsis (muscle contractions) and help speed up the transit time, thus relieving both diarrhea and constipation.
Organic psyllium seed whole husks (not powder) will gently sweep your intestines clean, removing bad bacteria. A squeaky-clean gut is fertile soil for probiotics to take root and improve your microbiome – a few suggestions for that later.
Did You Know? Dead bacteria make up around 30% of your bowel movement. I sh*t you not! 🙂
Step 2:  Soaking it All In
Why do we eat?  Because food tastes GOOOOOD, of course. Yes, that's why we enjoy eating, but the real reason why we have to eat, is to provide our bodies with the fuel they need to get us from A to B. But not just any food will do. Our bodies want nutrition – vitamins, minerals – from a variety of food groups. A key factor to digestion is absorbing those nutrients.
Magnificent thought went into creating the human body when God designed it and it leaves me in awe on a daily basis. The digestive system alone is beyond fascinating, when you think about how the various parts interact from the moment food touches your lips. Your teeth break the food down into smaller particles, while the tongue provides amazing taste sensations. Add to that the salivary juices, the esophagus moves it along and eventually it reaches the stomach, where the food is further digested before it enters the bowels.
Along the way, your body absorbs nutrition from the food you eat and that's the most important function of your digestive system. However, if your food is nutritionally depleted, or if your digestive system is not breaking the food down properly, you're missing out on nourishment and it is bound to lead to gas and bloating. Food that languishes and eventually ferments in your digestive tract, will result in nasty gas odors. This malfunction not only is uncomfortable and embarrassing, but it's robbing you of complete health.  It can affect your energy, mood, stress level, ability to focus and a host of other factors.
Did You Know?  Poorly digested protein in your intestines results in gas that smells of sulfur.
When people eat something and it causes gas, bloating, indigestion or constipation, they assume that their bodies don't tolerate that type of food well. They mark it up as another intolerance or medical condition, and add that food to their list of foods to avoid. Soon enough, more foods are added and before long, they have only a limited range of foods left that they can eat without experiencing any symptoms or problems. Finding relief is not about what to avoid, but rather discovering why the body reacts so harshly. At the end of the day, it boils down to balance.
A digestive system that is unbalanced, will have difficulty processing food efficiently. Instead of eliminating all your favorite foods, let's find ways to support your digestive system by maximizing its performance.
The Importance of Digestive Enzymes
Whenever you eat, your body generates digestive enzymes, which are used to break down your food and utilize the nutrients. From the moment you start chewing a piece of food, your mouth, pancreas, and intestines all start producing enzymes. You need those enzymes to properly digest your food. Lack of enzymes equals major discomfort, resulting in undigested food moving slowly through the system, fermenting and leading to bloating and bad-smelling gas.
As you grow older, the number of enzymes your body produces, decreases. Still, bloating and gas are becoming ever more common in younger people. Could it be a result of the S.A.D. diet which in some instances increases and in others, decreases the speed of the digestive system?
Did you know?  Pineapple, kiwi, raw honey, bee pollen, wheat grass, avocado and sauerkraut are all foods high in digestive enzymes.
One fact remains, and that is that digestive enzymes bring welcome relief for bloating and gas. There's some controversy as to whether digestive enzyme supplements should be taken on an ongoing basis. Some health fanatics take them daily with all meals. In my Flat Stomach Program, I recommend using it for a week and once your body's natural healing processes have kicked in and you're well on your way to digestive wellness, you can use it as and when you need it. Trust your body and it will let you know exactly when you need enzymes.
As with all nutritional supplements, it is important to choose a complete enzyme supplement from a reputable brand. (This does not mean the company with the largest marketing budget. Do not be fooled.) A plant based enzyme will help to process carbohydrates, fat and protein. Different enzymes are needed to process different food components. Here are some common enzymes:
Protease – Proteins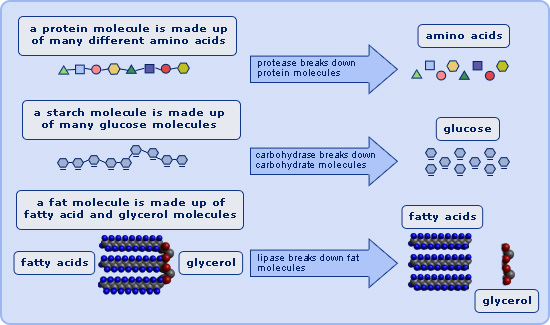 Amylase/Carbohydrase – Carbohydrates
Lipase – Fats
Chewable Papain tablets are relatively inexpensive, portable and great for digesting high-protein meals, although they are not quite as effective as multi-enzymes.
Expert Tip:  Want to know if you lack enzymes? Simply take an enzyme capsule when you next eat a problem food. If the doesn't bother you… you know that you're not intolerant, but simply enzyme deficient.
Step 3:  Beat the Bloat with Bacteria
When you have yummy (good) bacteria in your tummy, it will look and feel light and happy. Alas, if you're suffering from chronic bloating, you probably don't have enough good bacteria in your intestines. The S.A.D. diet and antibiotics destroy the good bacteria, which in turn tanks your immune system. Your immune system relies on good gut health for optimum functioning. The good news is that you can restore the balance of good bacteria in your gut using probiotics.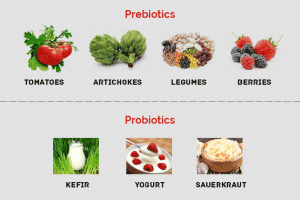 Probiotics boost the amount of good bacteria in your gut. Bifidobacteria and Lactobacillus are the two most common strains linked to good gut health.  In addition to probiotics, you need to eat prebiotics, which feed the helpful bacteria.
Prebiotics are found in organic bananas, raw organic honey, raw almonds, raw organic garlic & leeks, raw or cooked organic onions, raw organic dandelion greens, and organic Jerusalem artichokes.
How to Boost Good Bacteria
Probiotics are the perfect way to optimize your gut bacteria and can be found in…
Real Raw Organic Yogurt – Many yogurts on the market are so sugar-laden and devoid of probiotics, they are really no better than dessert! Find a yogurt with "live, active yogurt cultures" and a use by date that expires in the next week. Get raw organic yogurt from a local farmer, if possible. Make sure to ask if they use antibiotics or growth hormones on their animals. *Goat and sheep dairy is typically much easier to digest than cow dairy.
Organic Kefir – Almost entirely lactose free, kefir is a fermented milk product which you can drink. Buy it local from a CSA (Community Supported Agriculture) share or at farmer's markets.
Raw Organic Sauerkraut – Don't worry, this isn't the horrid sauerkraut from the elementary cafeteria! It's rich in vitamin C, K, A and is full of phytonutrient antioxidants (aka: inflammation fighters).
Raw Organic Kimchi – a traditional fermented food (& staple Korean side dish) usually made of Napa cabbage, cucumber, radish, garlic, scallion, red pepper powder and red chili paste. In addition to improving digestion, it also raised immune function.
Raw Organic Kombucha Tea – Fermented beverage from black tea full of helpful probiotics, make your own with this recipe or buy it at your local health food store (make sure to avoid added sugars and flavorings). It not only improves digestion, but also aides in cleansing, detoxification, increased energy and immune support.
Bloating Getting on Your Vagus Nerve?
Did you know you have a long nerve which runs from your stomach to your brain?  When this wandering nerve becomes irritable, it causes excessive acid, bloating, gas and other digestive problems. H.pylori (bad bacteria that can cause stomach ulcers) is one of the causes of irritation to the vagus nerve.
People have gone to the E.R. with chest pains, heart palpitations, chest pressure, and dizziness, thinking they are having heart attacks, just for all the tests to check out normal. They would leave the hospital with a diagnosis of panic attacks and anxiety disorder, wondering what on earth they could be so anxious about, because life is good.
These, dear friend, are also symptoms of an irritated vagus nerve. In the Flat Stomach Program, I'm going to recommend a game-changer to gut health, that does wonders for vagus nerve irritation. That ingredient is none other than ginger.
*Please note, anyone having the above symptoms should be checked out by a medical professional.
Bloating & Constipation During Pregnancy
Heartburn, bloating and constipation are three of the most common pregnancy symptoms, after morning sickness. You may be feeling fat already, so the last thing you want is to put up with added bloating and constipation. It may seem counter-intuitive to drink more water when you have to pee every five minutes, or to add fiber to your diet when you're already feeling so bloated, but water will soften your stool and fiber will help scrub clean the walls of your intestines.
Here are some tips that might ease digestive issues during pregnancy:
Organic Ginger helps morning sickness. Eat a ginger snack or drink ginger-honey tea upon waking.
Eat raw, organic, grass-fed yogurt to neutralize stomach acid and relieve heartburn.
Drink organic prune juice for constipation (read labels to avoid additives & sweeteners).
Don't strain, as it is the leading cause of hemorrhoids during pregnancy and you certainly want to avoid that. If you already have hemorrhoids, a sitz bath should bring some relief.
Speak to a holistic practitioner who specializes in pregnancy before following the Flat Stomach Program.
Without Further Ado… How to Beat Bloating and Constipation with the Flat Stomach Program
You will need the following products:
Psyllium Seed Husks
A Magnesium Blend (do not exceed 300 mg)
Ginger Capsules (550 mg)
Plant Based Multi-Digestive Enzymes
Probiotic of your Choice
First things first:
If you often experience bouts of diarrhea, limit your magnesium intake to once or twice a week.
If you often experience constipation, take magnesium once a day until you experience relief.
Wash your ginger capsules down with at least half a glass of water, or else it may cause a burning sensation in your stomach and/or esophagus.
Take it easy and build up slowly, as recommended in the program. The body thrives on slow and steady changes, rather than radical shocks.
Start off with the best quality products in your price range. Once you experience relief, you can experiment with more cost-effective options until you find your rhythm.
The Flat Stomach Program is about synergy, which is created by a combination of all the ingredients, rather than one or the other.
Days 1-4 focus on bringing relief. Once some of the bad bacteria have been removed from your system, and your digestive system is in a more relaxed state, we will start with probiotics to start repairing your gut.
Preparation breeds success. Divide your products into daily plastic snack bags, so that you can grab it as you leave home. This will make the program easy to follow and portable.
Follow the program for as long as your body tells you to do so. Once your body is healed, it will let you know how to adjust the program to suit your needs.
During the program (and always, really) drink plenty water and get some exercise. Water lubricates your intestines to help food move through your digestive tract. You don't have to run a marathon, a simple walk around the block will do.
Always speak to your health care professional before you start using a new supplement, as it may be contradict with certain conditions and medications.
Flat Stomach Program:  Day-by-Day
Each day combines the supplements mentioned above to clean, heal and optimize your digestive system:
Day 1:

1 ginger capsule on an empty stomach, upon waking
1 enzyme capsule + 1 ginger capsule with meals
1 enzyme capsule with all small snacks that includes a problem food
1 magnesium capsule with dinner
1/2 teaspoon psyllium husk in an 8oz. glass of water
Day 2:

1 ginger capsule on an empty stomach, upon waking
1 enzyme capsule + 1 ginger capsule with meals
1 enzyme capsule with all small snacks that includes a problem food
1 magnesium capsule with dinner
1 ½ teaspoon psyllium husk in a 12 oz. glass of water
Day 3:
1 ginger capsule on an empty stomach, upon waking
1 enzyme capsule + 1 ginger capsule with meals
1 enzyme capsule with all small snacks that includes a problem food
1 magnesium capsule with dinner
1 tablespoon psyllium husk in a 12 oz. glass of water
Day 4:
1 ginger capsule on an empty stomach, upon waking
1 enzyme capsule + 1 ginger capsule with meals
1 enzyme capsule with all small snacks that includes a problem food
1 magnesium capsule with dinner
1 tablespoon psyllium husk in a 12 oz. glass of water
Probiotics, as per manufacturer's instructions
Day 5:
1 ginger capsule on an empty stomach, upon waking
1 enzyme capsule + 1 ginger capsule with meals
1 enzyme capsule with all small snacks that includes a problem food
1 magnesium capsule with dinner
1 ½ tablespoon psyllium husk in a 16 oz. glass of water
Probiotics, as per manufacturer's instructions
Day 6: 
1 ginger capsule on an empty stomach, upon waking
1 enzyme capsule + 1 ginger capsule with meals
1 enzyme capsule with all small snacks that includes a problem food
1 magnesium capsule with dinner
2 tablespoons psyllium husk, divided into two portions taken at separate times of the day
Probiotics, as per manufacturer's instructions
Day 7:
1 ginger capsule on an empty stomach, upon waking
1 enzyme capsule + 1 ginger capsule with meals
1 enzyme capsule with all small snacks that includes a problem food
1 magnesium capsule with dinner
2 ½ tablespoons psyllium husk, divided into two portions taken at separate times of the day
Probiotics, as per manufacturer's instructions
By the end of the week, you should feel light and comfortable.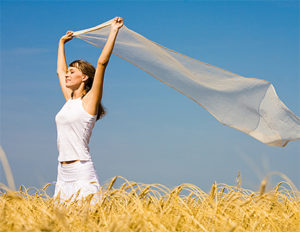 Goodbye Bloating & Constipation: Rebooting Your Digestive System
While I'm an advocate for healthy eating, I do understand the social and emotional value of the occasional birthday dinner or meal out with friends. If you're going to enjoy something less healthy, at least make sure you feed your body at least once a day with some super-nutrition. I personally prefer green smoothies, because they are packed with micro-nutrients.
Spinach, Swiss chard and kale may not taste that great eaten raw, but my green smoothie recipe uses lemon and apple that disguise the taste of the greens, yet packs a nutritional punch. Leafy greens are packed with vitamins and minerals that are not as common in many other foods, and the powdered greens provide a concentrated blend that supercharges your smoothie with mega-dense nutrients. Apples, particularly Granny Smiths, are rich in soluble fiber, while lemon supports the digestive system by releasing excess water. The skin of the lemon is a bioflavonoid powerhouse. Chia seeds thicken the drink – although you don't have to grind them up (like flax seeds) – and provide omega-3 and protein. Chia also help gently scrub the colon walls. Avocado makes your smoothie more rich and creamy, while providing your gut with a healthy dose of good fat (making you feel satiated).
Flat Stomach Green Smoothie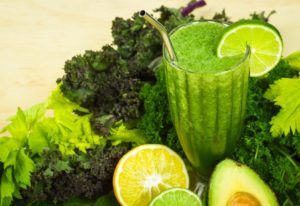 1 cup of your preferred dark green leafy greens
1 thick lemon slice with skin on
1/2 granny smith apple (skin on, seeds removed)
1 teaspoon chia seeds
1 teaspoon powdered greens
1/8th of an avocado (approximately 1 Tablespoon)
Whiz all the ingredients together in a high-powered blender until it reaches your desired consistency, and enjoy!
Supplements That Beat Bloating & Constipation
Looking for even more digestive support? Supplement with these natural ingredients:
Mint tea – Sweet and soothing, it helps to eliminate gas.
Activated Charcoal – Helps absorb intestinal gas and smell (Use as directed by the manufacturer).
Chlorophyll – Cleanses your digestive tract, reduces odors and packs a powerful nutritional punch. Available in capsule, tablet or powder form. (Choose a high-quality source/brand, as you want to avoid dangerous heavy metals).
Glucomannan – Made from the konjac root (a plant native to Asia), this powder is rich in fiber to create a feeling of fullness, which could benefit in weight loss. Available in capsule form, it should be taken with a full glass of water, so the capsule reaches the stomach and doesn't get stuck in the esophagus (as it expands rapidly).
Triphala – This ancient Ayurvedic herbal blend is made from the dried powder of three different fruit plants (amla, haritaki and bibhitaki) and contains gallic acid, ellagic acid and chebulinic acid, which are supportive to the digestive system.
Probiotic teas – Ask your health store about a tea that is probiotic enhanced; make sure to check the back of the box to avoid extra additives in the "Other Ingredients" section.
DGL (deglycyrrhizinated licorice) – This herbal extract, native to Europe & Asia, increases the mucous coating in your intestinal tract, which soothes it.
Aloe Vera juice and slippery elm tea – Both of these coat the digestive tract, thus soothing it and helping to move things along.
Colostrum –  Colostrum boosts the friendly bacteria in your gut.
In conclusion, remember that while food is meant to feed you, life is meant to be enjoyed. Enjoy everything in moderation and love your digestive system, and I promise it will love you right back, ensuring better health and vitality along the way. Now you no longer have to let food and an unpredictable stomach control you – you have the power and good health on your side.