Last updated: August 25th 2017

Apple Cider Vinegar, or ACV for short, has been used for centuries for health and beauty reasons, and in and around the home. The first records of the use of ACV date back to when ancient Babylonians first fermented dates back in 5,000BC. Later, apples were fermented and people experienced the many apple cider vinegar benefits first hand. A key natural remedy, many people use apple cider vinegar daily and naturopaths recommend it to their patients all the time.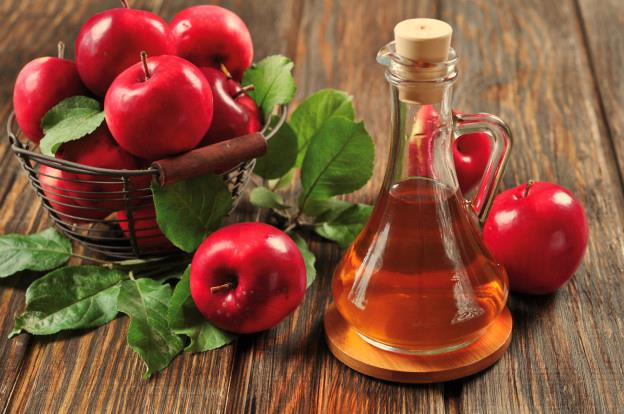 Recent studies have shown that apple cider benefits and can improve a number of conditions, including:
● acid reflux
● high blood pressure
● diabetes
● obesity
● acne
● dandruff

What is Apple Cider Vinegar?
Apple Cider Vinegar is made from apple must (cider) and has a amber color. Commonly used in food preparation, it adds a unique flavor to chutneys, marinades, salad dressings and food preservatives. Manufacturers squeeze the liquid out of apples by crushing them and then adding yeast and bacteria to activate the alcoholic fermentation process, which turns the sugars into alcohol.
Upgrade Content: Recipes for Sauces & Dressings
Once this initial phase is complete, a second fermentation process converts the alcohol into vinegar using acetobacter (acetic acid-forming bacteria) which brings about the sour taste. The unique composition is the key to the wide range of apple cider uses we will discuss in this guide.
Who the Heck is the ACV Mother?
Organic, raw (not heated above 49°C/120°F), and unpasteurized ACV contains "mother of vinegar" and has a cobweb-like and slightly congealed appearance. This type of apple cider vinegar has not been exposed to any synthetic chemicals.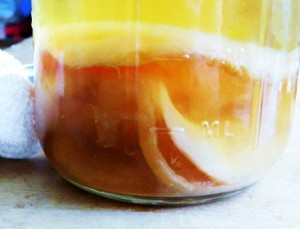 Mother of vinegar is an enzyme which settles at the bottom of the bottle. The mother is made up of fermentation byproducts and yeasts, and is extremely beneficial to your health.
It is thought that the name stems from the fact that Hippocrates treated many of his patients' ailments using the mother of vinegar and honey, and this is what caused modern users to investigate the apple cider health benefits and uses.
Which Apple Cider Vinegar To Buy?
The manufacturing process plays a pivotal role in determining both the price and the efficacy of your apple cider vinegar. There are various production methods, with the traditional method taking two years, to more modern fermentations that take only 3 months. Commercial producers use the quickest methods to get the product on the shelf and sold, while the traditional method results in a more authentic, smooth product.
When buying ACV, you need to consider the method by which the apples were grown and processed. Find a variant that contains no additives and that still has the mother intact; the label should say that it's "raw". Be sure to choose a brand that is organic to avoid pesticides and herbicides.
Buy: Bragg's Apple Cider Vinegar, it's organic, raw and contains the mother.
Expert Tip: Place your ACV bottle in the sunlight to allow the mother to grow.
 Apple Cider Vinegar Side Effects
Your ACV source and quality play a role in the safety of the product, especially if it is unpasteurized. Manufacturers generally don't use the best apples for ACV, but rather those that fall from the tree. There have been cases in which apples used for ACV have been contaminated by cow dung, causing E. Coli infections.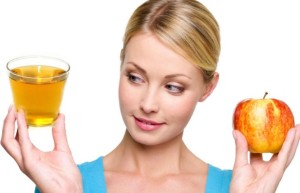 That's why I buy Bragg's Apple Cider Vinegar, it's organic, raw and contains the mother.
According to Webmd, it is 'likely safe' to consume ACV in food amounts, and it is 'possibly safe' for adults to use for short term medical purposes. However, ingesting large amounts of ACV could be harmful.
Cases in which people have consumed 8 ounces of ACV per day in the long term can lead to health issues, as it reduces potassium levels. Also, ACV has high acid levels and can cause burning and tenderness.
Experts recommend avoiding ACV as medicine during pregnancy and breast-feeding, and if you are diabetic and using apple cider vinegar, you should ensure that your blood sugar levels are monitored closely.
Apple Cider Vinegar Health Benefits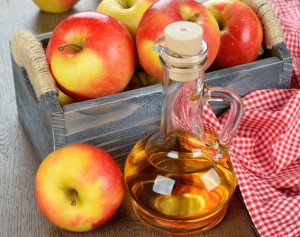 ACV is the most popular vinegar in the natural health community, due to its potent beneficial effects. From weight loss to reducing blood sugar levels and improving diabetes symptoms, it has many uses. Here are some of the benefits that make ACV so powerful:
➔ It only has about 3 calories per tablespoon.
➔ It has potent antimicrobial benefits.
➔ It can lower your insulin and blood glucose responses, and improve insulin sensitivity by up to 24% during a carbohydrate-rich meal.
➔ It can reduce your fasting blood sugar by 4% if you take two tablespoons at bedtime.
➔ It can increase satiety, help you to eat less and thereby lose weight.
➔ It may benefit heart health.
➔ It may prevent cancer.
➔ It can be used to slow digestion.
➔ It can improve chapped lips.
➔ It can help dry skin.
➔ It can improve unbalanced skin tone.
➔ It can help with leg pains and cramps.
➔ It can improve unsettled stomachs.
➔ It can reduce sore throats.
➔ It can improve circulation.
➔ It can fight sinus problems and infections.
➔ It can eliminate acne.
➔ It can reduce the pain of sunburn.
➔ It can be used to treat vaginal infections.
Organic apple cider vinegar is rich in nutrients too, including:
● Calcium
● Iron
● Magnesium
● Phosphorus
● Potassium
● Sodium
● Zinc
● Copper
● Manganese
● Selenium
Case Study
A study published on PubMed found that obese subjects who consumed ACV daily had reduced their blood triglycerides, waist circumference and belly fat, and they lost weight.
In the next half of this post, we will deal with some of the specific benefits of ACV for the hair, skin, weight loss, household and offer some helpful recipes.
Using Apple Cider Vinegar for Your Hair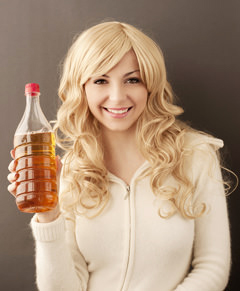 Apple cider vinegar is great for your hair, as it:
Clarifies the Hair
Over time, hard water, chlorine and commercial hair care products leave behind residual buildup, which attracts dirt and grime. This buildup can leave your hair heavy, greasy, and unmanageable. Of course, you could use expensive clarifying shampoo, which also contains harsh chemicals.
Then again, why spend a lot of money when you could use apple cider vinegar? ACV gently strips the residue from your hair, including the minerals from hard water.
How To: Simply add 1/4 cup of ACV to two cups of water and massage it into your hair. Cover your head with a shower cap for fifteen minutes before rinsing your hair with cold water.
Detangles Your Hair
When your hair is damaged, raised cuticles will catch onto others, causing tangles and knots. If you have naturally curly hair, the problem will be exacerbated, because cuticles are already raised.
How To: Make your own detangler by mixing half a cup of ACV with 2 cups of water in a spray bottle. Apply the spray to a section of towel-dry hair before combing it out.
If your hair is badly tangled, you may apply a light coating of coconut oil to the hair before combing it. While the ACV seals the cuticles to prevent it catching, the coconut oil will lubricate the hair, easily untangling the worst knots.
Balances the Hair's pH
Since your hair is naturally slightly acidic, the alkaline nature of hair products tends to cause follicles to open up, allowing moisture to escape, and leaving the hair dry, frizzy and dull. Additionally, imbalanced pH can also render it unable to stave of bacterial and fungal infections, dandruff, frizz, dryness, tangles and damage. Save money on expensive hair care products by using apple cider vinegar.
How To: After your normal wash and condition, mix a tablespoon (for short hair) or two (for longer hair) into a cup of water and apply it to your hair, leaving it in for a few minutes before rinsing.
Relieves Itchy Scalp and Dandruff
Bottle bacillus is the bacteria that cause itchy scalp and dandruff. These bacteria thrive when the scalp's pH is imbalanced. As the follicles become clogged, dead skin cells and sebum accumulate, forming large flakes.
How To: Treat your scalp using half a cup of ACV and a cup of water. Massage this solution into the scalp, leaving it on for 15 minutes before rinsing it off using cool water. You may need to repeat this daily for a week or until all the dandruff has disappeared. You may also do a weekly maintenance treatment to prevent it from coming back.
Expert Tip: Add a few drops of tea tree oil for added relief and a lovely fragrance.
Helps Your Hair Grow Faster
People with thinning hair can stimulate hair growth by balancing the pH and clearing out clogged follicles, allowing them to produce hair again.
How To: Use a toothbrush to apply two tablespoons of ACV and 2 tablespoons of coconut oil into your scalp to remove dead skin cells before washing it as normal. Afterwards, rinse with equal parts water and ACV. Be patient to see results, as hair grows slowly.
Helps Remove Head Lice
You could use toxic commercial head lice treatments, or you could coat the hair with coconut oil before covering your head with a shower cap. Leave the coconut oil on for four hours before rinsing with half a cup of ACV mixed with 2 cups of water. Afterwards, use a fine-toothed comb to get rid of all the nits (lice eggs). You may need to repeat this every few days until all the nits and lice are gone.
Apple Cider Vinegar for Your Skin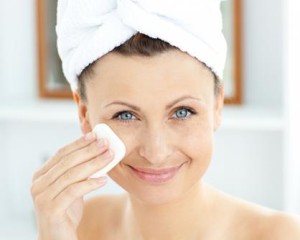 Of course, ACV smells nothing like the delightfully fruit-scented beauty products available on the market today, but it does offer amazing benefits for your skin without slathering your body with toxins. Here are some great ACV treatment options for your skin. And don't worry; the smell dissipates once it dries.
1. Wash your face with apple cider vinegar to dry out blemishes. Mix one part apple cider vinegar with two parts water to use as a toner.
2.Apply to a cotton pad and rub over face (including lips, but not eyes) in the morning before using makeup and in the evening after your cleanser. It regulates your skin's pH.
3. Add a cup of ACV to your bath and soak for at least ten minutes to soothe sunburn.
4. Apply a mixture of two tablespoons of ACV and one tablespoon of orange juice to age spots.
ACV For Weight Loss
Supermarket shelves are stocked to capacity with all kinds of weight-loss products, including some containing apple cider vinegar. Studies have shown that ACV can accelerate weight loss, which has made the apple cider vinegar diet quite popular.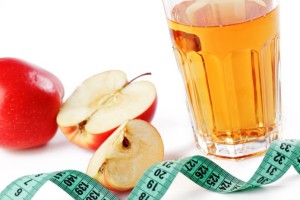 Apple cider vinegar can be added to your food or you can take apple cider vinegar pills. You can also mix yourself a drink to take twice a day. If the taste is too strong for you, consider taking ACV in pill form. Some types include other ingredients such as green tea, guarana and zinc, which further boost your weight loss results and energy levels at the same time. Since ACV helps to improve digestion, you could drink this mixture before meals.
A 5% acid concentration may seem insignificant, but it is actually sufficient for the purpose.
How To: Simply add two teaspoons of apple cider vinegar to a cup of water. If it is too strong, add more water, or half a teaspoon of raw honey. Since acid is harmful to your teeth, you should drink it with a straw and rinse your mouth with clean water right after.
Household Uses for Apple Cider Vinegar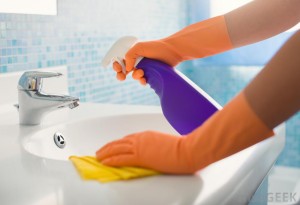 More households are starting to go back to the basics, and opting for natural ways to do things around the house. Apple cider vinegar is a great tool for many household tasks.
Cleaning: A solution of one part ACV to two parts of water is an effective cleaner for glass, mirrors, kitchen surfaces, bathroom tiles, ovens and microwaves.
Flea Repellent: Include ACV in your pet's diet by adding a couple of drops to their water. Alternatively, you could spray a 50% dilution onto the pet and onto furniture and carpets.
Fabric Softener: Instead of fabric softener, add half a cup of ACV to your wash to condition your clothes. This is particularly handy if you have skin sensitivities.
ACV Recipes
Ideally, you should buy organic apple cider vinegar. Although it is relatively inexpensive, you could also make your own ACV, particularly if you have access to lots of sweet red apples.
Here's how:
1. Gather organic apples and give them a good wash.
2. Crush the apples and strain the juice through a filter if you have one, or a cheesecloth.
3. Pour the juice into glass containers for the fermentation process. Note: Do not use metal containers, as they can react with the acid, leaching unwanted compounds into the vinegar.
4. Add unfiltered apple cider vinegar or yeast into the containers. If you don't have either, don't worry – it will just take a bit longer.
5. Cover the container with a cloth lid only, as this will allow in the oxygen that is needed for the juice to turn into vinegar. You can place a rubber band over the lid to keep bugs out, while still allowing air in.
6. Store the container in a room with an ambient temperature of around 70'F and bright light for at least a month.
After a month, you could strain most of the mother out of the vinegar, as it will continue to ferment for as long as the mother is in the container.
Ideally, the acid content should be between 4%-6%, but it is not easy to control when you make your own at home. Don't use homemade ACV for any purpose that requires a specific acid content for safety reasons.
Recipes
The ancient Greeks made a traditional medicine using apple cider vinegar and honey. Make this drink for an energizing, refreshing health drink.
Method:
4 parts raw honey
1 part ACV
OR
1 part ACV
1 part water
2 parts raw honey
Simmer the mixture until only a third of the original volume remains, all the while skimming off the froth or scum that rises up.
Let it cool, and mix a spoonful with water. Enjoy!
ACV Super Juice Recipe
1 1/2 cup fresh pink grapefruit juice
1-2 tablespoons ACV
2 tablespoons raw honey
Mix all the ingredients together and enjoy before meals to help you lower bad cholesterol, lose weight and to prevent arthritis and cancer.
This guide is by no means an exhaustive account of the numerous uses and incredible benefits of apple cider vinegar. As you can see, it is a must for every pantry. Do you use ACV? Have you experienced amazing results? Please do share your tips and results in comments below.