Hey, I'm Jess. I'm just like you… a real food lover living in NYC. I transitioned to the Real Food diet three years ago, after realizing I had leaky gut, candida and gluten intolerance. One day you think everything is fine and the next day you don't know what you're supposed to eat anymore. For years I suffered from systemic candida and acne, and didn't get results with conventional medicine. I decided to take my health into my own hands. One of the first things I did was an elimination diet; it was a life-changing experience, one that finally enabled my body to heal long-term.
So Why… HealthJess.com?
When I made the switch to real food, guess what was the biggest shocker?  The research!!!  Hours of researching, different websites, contradicting information, not knowing which brand to choose and so on.  This led to more questions, symptoms to look up, and mysterious ingredients that I couldn't pronounce.  I just wanted one place with the answers, one place I could trust with the "how-to's" and product recommendations.
I decided to create a resource site that I wished was available when I started my journey to losing weight, healing my face from acne, patching the holes in my gut, and feeling alive again. (Think of me as the guinea pig of natural home remedies.:))  These guides are to help you learn to listen to your body and develop habits that optimize your health.  I wanted to take the countless hours of research and guess work out of it for you, and of course the guinea pigging (there can only be one :)).
I know product labels can be confusing and overwhelming… especially when the marketing giants try to trick you in order to pad their pocket.  I only recommend products that I actually use… things that I suggest to my Mom (only my favorite, trusted brands).   If you're from the south, you know that's as close to home as it gets!
As a Thank You for reading this far… Please click HERE for your Surprise Gift, which is your first step in feeling better!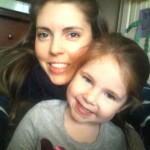 To Our Health!
Jess